LEADERSHIP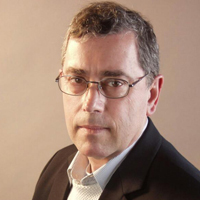 Stephen E. Lawson
Stephen E. Lawson is a managing partner of Atelier Melange LLC. He had been pivotal in broadening the company's multidisciplinary creative skills with an emphasis on visualization and the latest in technology.
Stephen has decades of diverse experience in designing, planning and executing variety of complex projects including residential, office, retail, airports and healthcare facilities. He has worked with some of the top designers in the USA.
He had been involved as a professor with the University of Texas at Arlington where he founded and developed the Computer Graphics Lab. His approach to visualizing space throughout the design process had been instrumental in laying the operational foundation for another graphic studio – Atelier Melange LLC.
He studied at Harward University and Masters in Architecture and Urban Design from The Ohio State University.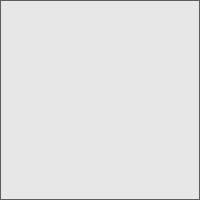 Dave Lawson
Dave Lawson is a product designer and an avid photographer based in Sunshine Coast, Queensland in Australia. He is responsible for the company operations in Australia.
His involvement in the project and his strong connections with artists and agencies in Australia provides an 'Out of the Box' artistic dimensions to the VFX animation projects.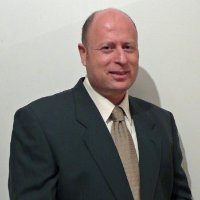 Olivier Shlomo Pascal
Olivier Shlomo Pascal the key representative of Atelier Melange LLC in Europe, Middle East and India. He has 25 years of extensive experience as project manager and business development in the Telecom industry. He has worked on several critical large scale turnkey projects with some of the renowned telecom giants.
His association with Atelier Melange brings his rich experience in latest technology and systems to our creative projects; and his role as a strategist in project and resource management cannot be surpassed. Olivier is a French born and lived in Israel for 25 Years. He is a graduate in Electrical Science from Ariel University in West Bank.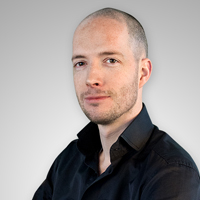 Desmond Frencken
Desmond Frencken is a founding partner for Vision2watch which is Atelier Melange separate brand name for all interactive media solutions within the country and outside US. Desmond plays a central role in developing innovative visual technologies for our creative projects. For more information, please visit
www.vision2watch.nl
Once the visualization project is on the verge of delivery, Desmond skills as a visual merchandiser and his passion for technology comes into the limelight! He conceptualizes the project and chooses the right technology platform to meet your needs. We not only materialize your project on appropriate interactive platforms but Desmond and his team ensures the selected solution is properly installed on the site.
Once our 3D Artist renders the film and sales presentation into the desired output file, Desmond works out of his state of the art studio in The Hague, The Netherlands. He has 10 years of rich creative experience in media and advertising field.